Raghda Al Amro-Usher Syndrome-(Saudi Arabia)-Posted on December.5th, 2016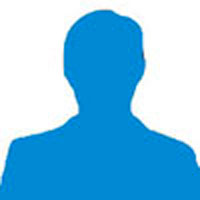 Name: Raghda Al Amro
Sex: Female
Nationality: Saudi Arabian
Age: 42
Diagnoses: 1. Usher Syndrome 2. Retinitis Pigmentosa
Date of Admission: August 8th, 2016
Treatment hospital/period: Wu Medical Center/13days
Before treatment:
When Raghda was 13 years old, she had diminution of vision and hearing. Her dark vision was bad, she wore eye glasses and audiphones intermittent, she was diagnosed with retinitis pigmentosa. Her vision and hearing went bad and she was diagnosed with multiple sclerosis instead of retinitis pigmentosa 10 years ago. Her vision and hearing were damaged badly, her vision field was narrow, she had to wear audiphones everyday and she was diagnosed with Usher syndrome later. At present, she has tubular visual field, her vision field is 15 cms. Her right vision and hearing are worse, the vision field of right eye is 1 cm, she almost lost all of her right hearing. She needs to wear audiphones all the time. She wants to have a better life, so she came to our hospital and received stem cells treatment.
Her spirit and weight was normal. Her sleep and diets were normal. Her urination and defecation were normal.
Admission PE:
Bp: 112/79mmHg. Hr: 78/min. Br: 18/min.Body temperature: 36.3 degree. Height: 164cm, Weight: 69Kg. Normal development and nutrition. The skin and mucous membrane were intact. There was no bleeding and yellow staining. The thorax was symmetrical. The respiratory sound of lung was clear, no wet rales. The heart beats are strong and regular and the valve areas were heard no obvious noise. The abdomen is flat and soft, no palpable mass. The liver and spleen were normal under touch.
Nervous System Examination:
Raghda Al Amro is alert and she speaks clearly. Her memory, calculation ability, comprehension and orientation abilities were normal. The diameter of both pupilsis 3.0mm and bilateral direct and indirect light reflexes are not sensitive. Both eyeballs move freely without nystagmus. Her vision field was smaller than normal to a tunnel vision. The range is 10cm. The vision field of right eye is 1 cm. Her vision declined and she had difficulty to distinguish similar colors. Vision examination: 3 meters standard visual chart: her vision with both naked eyes 0.5, left eye vision 0.4 and right eye vision 0.08 in a distance of 40cm away. Under ophthalmoscope: left eye: the fundus is pale yellow, the caliber of artery is narrower than normal. The arteriovenous ratio is 1:3. The ambitus has some bone spicule-shaped pigment deposits. Right eye: the fundus is pale yellow, the arteriovenous ratio is 1:4 and exudation can be observed. The fundus is covered by bone spicule-shaped pigment deposits. The forehead wrinkle pattern was symmetrical, the bilateral nasolabial sulcus were equal in depth. The teeth are symmetrical and the tongue is in the middle when she sticks out her tongue. She was able to move her neck and four limbs well. The muscle tone is normal. The muscle strength of limbs is level 5. The abdominal reflex is normal. Bilateral tendon reflex are normal. Bilateral patellar tendon reflex reduced. Bilateral ankle reflex can not be elicited. Her pathologic reflex is positive. The deep and superficial sensations are normal. She is not very balanced to stand on one foot. The Romberg sign is negative. The finger-to-nose test and rapid rotation test cannot complete well. The finger-to-finger test and knee-shin-heel test are normal
Treatment:
After admission, Raghda Al Amro was diagnosed with 1. Usher Syndrome 2. Retinitis Pigmentosa. She received 3 neural stem cell injections and 3 mesenchymal stem cell injections to repair her damaged optic nerves and retina, replace her dead nerves with normal stem cells, nourish the neurons, improve her blood circulation and regulate her immune system. She also had physical rehabilitation.
Post-treatment:
After 13 days' treatment, patient's dizziness gets less and her vision improved.Vision examination: in a distance of 2m from stand visual chart, right eye vision 0.08. The visual field of right eye expands to 4cm of upper visual field, 3cm of lower visual field. The bitamporalvisual field is 3.5cm and the nasal side visual field is 5cm. Under ophthalmoscope, the fundus of right eye has improved with a light yellow to orange color and less bone spicule-shaped pigment deposits.